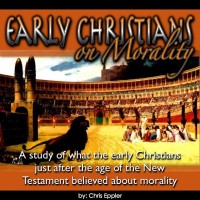 Our culture seems to be in moral decline. As we witness this happening, it is easy to feel that these experiences are new to us. However, the early saints were in a similar situation and had to deal with these same moral problems. What did the early Christians believe about moral issues? In this study Chris Eppler addresses the beliefs of the early saints on various moral topics. This book is part of a two quarter study on the writings and beliefs of the early Christians. The other book was written by Justin McCorkle and can be found at the...
read more
How can someone be taught the gospel in one sitting? Many people have this question today. What is the answer? In the same way that Paul and Peter and the other's did! In this book, Chris Eppler examines this question and others pertinent to teaching the gospel in this modern age, with an emphasis on doing so in one lesson. This thirteen lesson book is designed to be printed two sided on the short edge and then folded in half to make a booklet. Click the link below to download the study book in PDF format that can be read with Adobe...
read more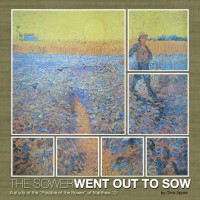 Jesus gives the parable of the sower at Matthew 13. Most parables are a story that teaches a main lesson. This parable is different. All elements of the parable mean something, which Jesus Himself explains in the chapter to the apostles. What do these various elements mean and what do we learn about evangelism from examining them? In this lesson book by Chris Eppler, he examines what it means to sow the seed of the gospel as taught by Jesus through this parable in Matthew 13. This book is made up of thirteen lessons that are designed to be...
read more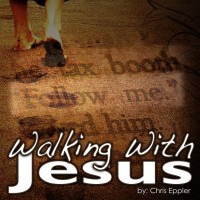 It is common today for people to ask the question, "What Would Jesus Do?" While it is more cliché than actually interest today, it is certainly vital for us to answer this question in regard to our life. Not only what would Jesus do, but what would Jesus want. Thankfully we are not left to guess about His desires for us and our service. In this lesson book by Chris Eppler, he examines what it means to live a life for Jesus. This is accomplished by examining various texts in which Jesus interacted with people. This book is made up...
read more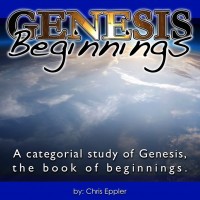 This first book of our Bible is entitled "Genesis" which simply means "Beginnings". No doubt there are many beginnings recorded from the creation of the world and man to the creation of a nation from which the Messiah would ultimately come. In this class book Chris Eppler examines those beginnings. The thirteen lessons of this book are designed to be taught over the course of one quarter. Click the link below to download the study book in PDF format that can be read with Adobe Acrobat Reader on PC or Preview on...
read more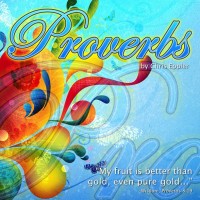 "My fruit is better than gold, even pure gold…" Wisdom speaks to us at Proverbs 8:19. What a wonderful book of practicality that Yahweh has given to us to guide our lives. Certainly if we spend time in this book of wisdom, we will be be able to guide ourselves through this life and be light years ahead of those that are around us trying to gain wisdom through worldly pursuits. This class book designed by Chris Eppler in question format. It is intended for one quarter of study where the participants read the selected text and...
read more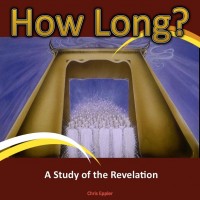 "How long, O Lord, holy and true, will You refrain from judging and avenging our blood on those who dwell on the earth?" The martyrs under the fifth seal cry out for vengeance at Revelation 6:10. This key verse is largely the point to this letter. It is about avenging the blood that was shed by the early enemies of the church. In this 10 lesson class book, Chris Eppler examines the various signs that Jesus gives John in the first century context they were given. This Bible class is meant to be a quick, big picture study rather...
read more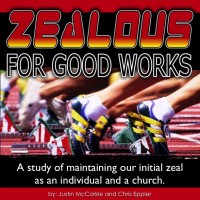 No doubt we can all remember those moments after being baptized into Christ and the days or weeks to come where we were on fire. Likely we can also remember how that zeal began to wane as time went by. It is certainly a shame that often by the time we have enough knowledge and wisdom to use that zeal, the zeal has gone! In this class book written by Justin McCorkle and Chris Eppler, we examine maintaining our initial zeal. Maintaining the zeal as individuals and the zeal as a church. This class book includes 26 lessons that are designed to be...
read more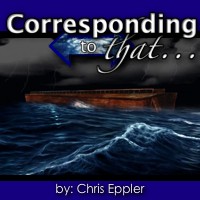 Have you ever heard someone say, "Isn't it amazing how "this" in the Old Testament foreshadows "that" in the New Testament?" Indeed some very interesting connections and conclusions can be drawn. However, is that connection really there and are there some rules that can be followed to help us in our effort to be cautious with God's word and not make connections that the text does not make? Indeed there are and Chris Eppler points some of those rules out in this class book, "Corresponding...
read more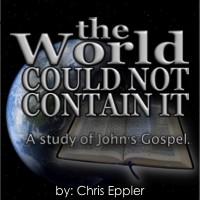 John 21:25 reads: "And there are also many other things which Jesus did, which if they *were written in detail, I suppose that even the world itself would not contain the books that would be written." What a bold statement! Indeed Jesus and His work for us is an amazing thing! John's gospel is different than the other three. Rather than setting out to give an ordered account of the life of Jesus or His teachings, John is trying mainly to demonstrate one thing. That is, Jesus is who He said He is, the Son of God! John's...
read more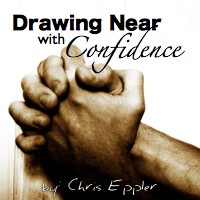 Paul told the Romans in chapter eight that we do not know how to pray as we should. That is a pretty humbling statement coming from the apostle Paul. Even at our best we need help. In this study by Chris Eppler prayer is examined in an effort to learn to pray as we ought. Though we will never be without the need for the Spirit's intercession, we can learn to pray more like the men and women of faith we find in our Bible. Click the link below to download the study book in PDF format that can be read with Adobe Acrobat Reader on PC or...
read more